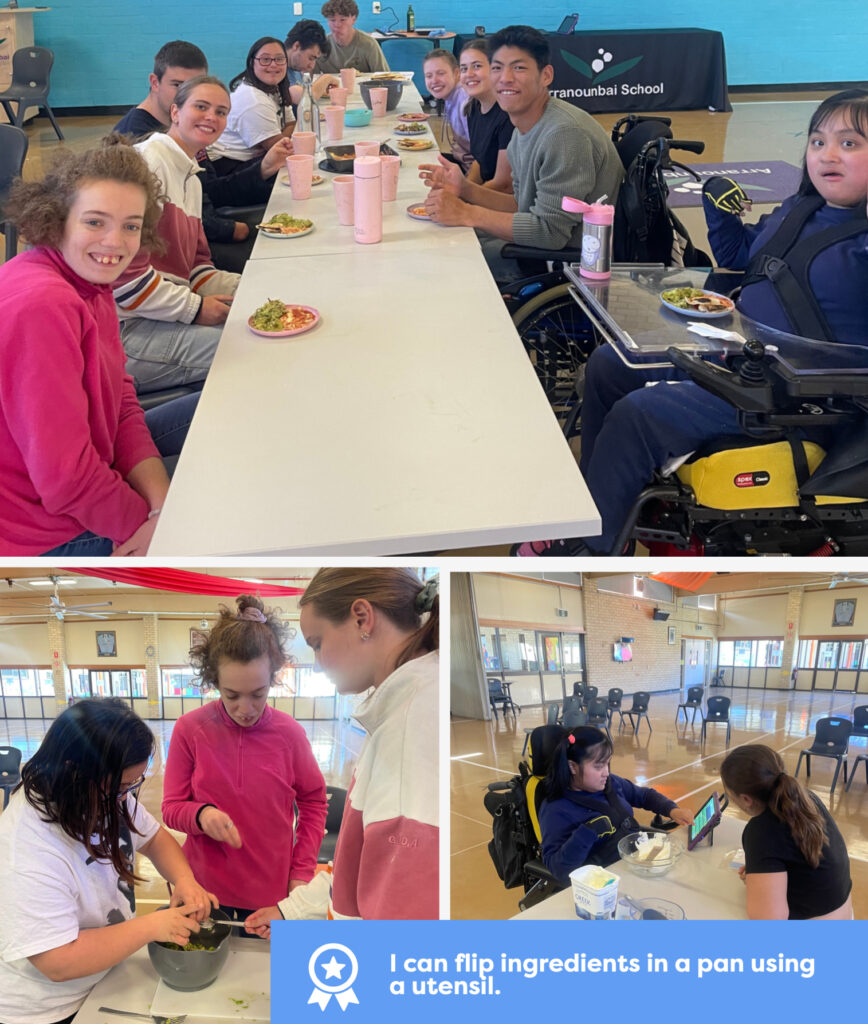 To this weeks addition of the newsletter and what a week it was! This week was packed with new transport adventures, new recipes and new people!
First up we tested out Easy Link as a way of getting to the shops and all travellers gave it a 5 out of 5. Once at the shops we enjoyed a drink whilst we put our shopping lists together. Katie had been sneaky this week and given each team a different dip to make so we had to pay special attention to the ingredients that we were buying.
Once we sourced all the things we needed we headed back to base and got cooking. First up the flat breads.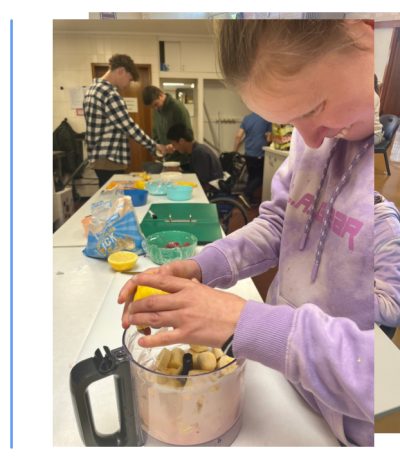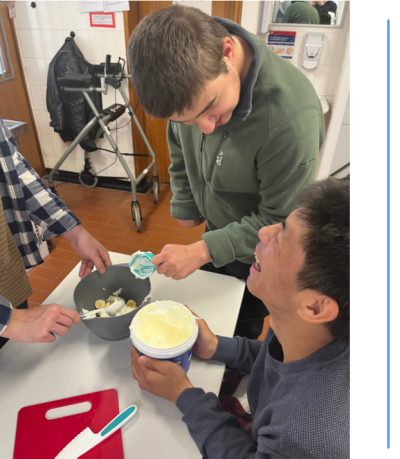 With each group seated at their own cooking station the creations began. Each individual had a go at chopping up the bananas, scooping and measuring out the yogurt and squeezing the lemon into their mixture. Once assembled we added the final ingredient – the raspberries before blending the mixture up and serving.
Once our smoothies were ready to go we set them aside and started on our toasties. As usual everyone took orders to ensure the fillings were up to everyones standards. Cooking our toasties ensure that we return to the skills we have previously mastered such as spreading, slicing and layering ingredients.
Don't forget to check out our antics on our new instagram account for Eds. Change (@eds.change) Katie regularly posts videos and pictures up there.
Best,
The Eds. Change Team.

PO Box 113, Balgowlah NSW 2093